To watch new episodes as they air, go to my YouTube channel and subscribe.
For shorter clips, subscribe to the Middle Grade Ninja YouTube channel.
Middle Grade Ninja is available on Anchor, Spotify, Stitcher, Amazon, itunes, Podbean, RadioPublic, Listen Notes, and many other fine locations.
Aura Lewis and I discuss the process of writing and illustrating her newest book, SPECTACULAR SISTERS: AMAZING STORIES OF SISTERS FROM AROUND THE WORLD. We talk about how she went from being a freelance artist to working in publishing, the role her MFA played in that transition, designing the credit sequence for the Hulu Show MRS. AMERICA, the importance of focusing on your passion, choosing to be an artist every day, who we might've been in past lives, and so much more.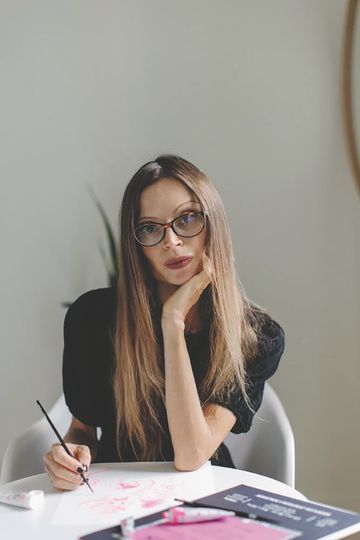 Aura Lewis is an author-illustrator and designer with an MFA from the School of Visual Arts in New York City. She is inspired by fashion from around the world, playful color, vintage design and popular culture. Aura's work is featured in
books for children and adults, on television
, stationery,
ad campaigns, murals and editorial publications.
Her publishers include Harper Collins, Hachette, Abrams, Sterling Publishing, Chronicle Books, Quarto, Scholastic and Simon and Schuster.
Her Illustration clients include Hallmark, Disney, The New York Times, Hawaii Business Magazine, Flow Magazine, yU+co.
Starring the special bond between sisters throughout history, with beautiful full-color illustrations, this fun and inspiring 208-page biography collection from author-illustrator Aura Lewis is perfect for fans of Rad American Women A-Z and the Women in Art/Science/Sports series.




Sisters are spectacular! They can be your biggest cheerleaders, your most trusted confidants, and your much-needed fashion advisors (as long as they're not stealing your clothes!).




But sisterhood can also be complex: full of rivalry, jealousy, and not-so-friendly competition. From pop culture sensations like the Kardashians/Jenners to civil rights activists Coretta Scott King and Edythe Scott Bagley to tennis superstars Venus and Serena Williams, these sisters—and so many others throughout history—have not only impacted art, culture, and society, but also illustrate the unbreakable bonds of sisterhood.




At the end of the day, whether you're mortal enemies or best friends, spectacular sisters will always have your back. Share this book at home or in the classroom. It's a great source for capsule biographies of a wide variety of powerful women.